Senior Technical Account Manager (UK-based)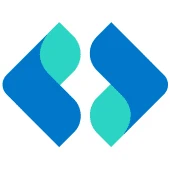 Spreedly
IT, Sales & Business Development
United Kingdom · Remote
Posted on Tuesday, November 14, 2023
Spreedly is the world's leading Payments Orchestration solution. Our vision is that the world is better with a diversified, inclusive payment ecosystem. Our mission is to accelerate commerce with an open, secure, and flexible payment platform that welcomes all payment participants. Backed by Spectrum Equity, with a $75M investment, Spreedly is experiencing rapid growth.
We now serve 600 customers globally. Many of these direct customers are platforms and marketplaces that have thousands of their merchants leveraging our payments platform. Our customers include industry leaders in digital goods, order ahead and delivery, online marketplaces, donation/giving platforms, event ticketing, and financial services.
Our employees help us execute against our vision through building a culture focused on autonomy, transparency, and collaboration in a dynamic, high-growth organization.
Spreedly is seeking a UK-based Senior Technical Account Manager (or Global Account Manager, as we often refer to this role) to join our team. As a Global Account Manager at Spreedly, you will be responsible for establishing and nurturing strategic accounts with our premier customers - driving business value and ensuring their success. Our approach focuses on aligning our solutions with our customers' primary business initiatives to maximize mutual benefits.
As a consultative and trusted advisor, you will serve as the executive contact for our customers, representing Spreedly and effectively communicating the value we bring to their ecosystem. Your primary objective will be to lead the overall account strategy, fostering strong relationships and expanding our reach into the customer's organization and its subsidiaries. Additionally, you will need to drive cross-functional collaboration and alignment across different departments and teams in order to best answer any strategic and/or product-related questions. Because this role will work closely with a permanently assigned Growth Account Executive who is responsible for all contract negotiation and pricing, it is imperative that a solid internal partnership is created to show uniformity to our premier accounts.
Responsibilities
Develop and implement a comprehensive global account strategy that promotes new revenue generation for Spreedly. This strategy will be action-oriented, based on achieving business outcomes aligned with the customer's needs, including those at the Board/C-Suite level.
Employ value-selling strategies to showcase how Spreedly's solutions and services address the customer's specific needs, utilizing business cases with identified metrics and ROIs to demonstrate tangible benefits.
Cultivate a deep understanding of our industry, market trends, and customer pain points. By staying abreast of the latest developments and challenges, be equipped to offer tailored solutions that address our customers' specific needs and provide them with a competitive advantage.
Manage both tactical and strategic aspects of the business, investing in long-term opportunities while delivering on immediate priorities.
Collaborate with strategic partners to create and promote integrated, multi-product solutions that drive significant business outcomes for our customers.
Cultivate and maintain a high level of trust and credibility with the customer, establishing yourself as a reliable and valued advisor.
Demonstrate operational excellence by accurately forecasting and generating demand for our offerings.
Act as an inspiring leader, effectively managing a large extended team of virtual resources, optimizing their usage across management, supporting, and partner organizations.
Foster cross-functional alignment with leadership throughout Spreedly, ensuring successful adoption of investment plans that accelerate growth.
Develop tailored account plans for premier accounts, aligning them with Spreedly's overall strategy.
Facilitate strategic planning and coordination between all business units and other Global Account Managers to maximize synergies.
Gather, prioritize, and drive business requirements that enhance Spreedly's strategy and execution.
Create a strategic account map and plan, complete with project milestones and key performance indicators (KPIs).
Technical subject matter expertise to consult with customers on Spreedly's solutions into our customer's offerings.
Collaborate with stakeholder teams to ensure the successful execution of your strategic plan.
Continuously measure and analyze metrics, delivering key insights to drive further investments.
Requirements
In-depth experience and technical mastery of the payments industry
5-7 years of experience in strategic, customer-facing consulting, customer success, or account management roles, with a focus on achieving and exceeding growth targets
Demonstrated history of successfully expanding accounts and significantly increasing contract value
Proficiency in driving strategic value at the executive level, coupled with the ability to engage effectively and develop relationships with technical customers and end-users, particularly developers using API-driven solutions to support commerce businesses
Exceptional verbal and written communication skills, including the ability to articulate complex concepts to both technical and non-technical audiences
Superior customer service, negotiation, and closing skills, with a track record of securing high-value deals
Outstanding organizational skills and attention to detail, especially in complex and dynamic business environments
Advanced analytical and quantitative capabilities, with a focus on data-driven decision-making
Extensive experience in selling and strategizing technology-based solutions, with a deep understanding of market trends and competitive landscapes
Continued curiosity and a commitment to learning about evolving payment strategies and growth drivers for key accounts
Substantial prior experience at a senior level within a growth-stage SaaS company, demonstrating leadership and strategic impact
What We Offer
Competitive salary + Equity
Group Life Assurance and Disability Coverage
Health Cash Plan through HealthShield that includes a variety of wellness benefits
Pension contribution
Open Paid Time Off policy + 12 weeks paid leave for new parents
Monthly home working and digital lifestyle stipend (£122), new MacBook, and one-time £173 accessory reimbursement
Annual Professional Development stipend and free LinkedIn Learning subscription
Flexible, remote-friendly work environment
Quarterly visits to HQ in Durham, North Carolina (US) for remote employees
Spreedly is an equal opportunity employer. We are committed to fostering, cultivating, and preserving a culture of diversity, equity and inclusion. We actively work to drive out even unintentional discrimination in our hiring processes via practices like blindly graded work samples, structured interviews, and diversity awareness training.
Due to the sensitive nature of what Spreedly does - handling payment data - finalist candidates must complete a successful background and reference check.
This remote position is open to candidates who currently reside in the UK. At this time Spreedly is unable to provide sponsorship for employment. In order to be considered for employment, applicants must be currently legally authorized to work in the UK and not require future sponsorship in order to continue working in the UK.
We appreciate your interest in our company. Because of the high volume of resume flow, we may only respond to those candidates that we think will be a potential fit.