Manager, eCommerce Sales, Work Collaboration Solutions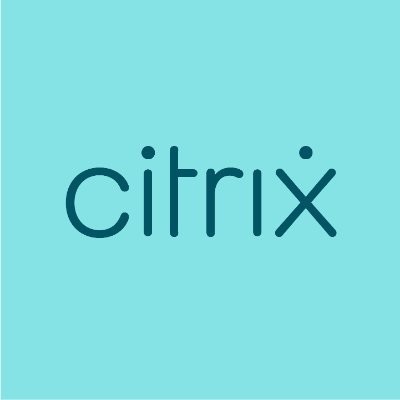 Citrix
Job Functions:
Sales & Business Development
Employment Types:
Full-time
Locations:
Raleigh, NC, USA
Citrix builds the secure digital workspace technology that frees 400,000 customers to do their very best work from anywhere. By joining our award-winning workplace, you'll be included in the globally diverse, collaborative team that values work-life balance. Come see why Fortune named us one of the 100 Best Companies to Work For®. Let's innovate and grow together!
What we're looking for:
Do you enjoy the challenges of a start-up environment? Are you pulling for the smaller, nimbler team to win? If you answered "yes", we want to talk to you! Citrix recently formed a standalone Work Collaboration business unit to focus on our Line of Business (LoB) SaaS solutions—an area where we see the highest growth potential_._ This new business unit is unique, and we certainly aren't afraid to stand out from the crowd and tackle the bigger competitors.
We're looking for a proven leader who demonstrates knowledge of how to build eCommerce sales teams and motivate SDRs with diverse backgrounds and experience levels. The ideal candidate is an enthusiastic, passionate and organized individual who displays the core values of Citrix and the Work Collaborations Business Unit. We're looking for an individual that consistently demonstrates the following characteristics:
Enthusiasm: Motivate and engage inside sales reps to achieve revenue targets.
Leadership: Grow & develop a team of eCommerce SDRs, leading them to achieve aggressive year-over-year growth targets.
Metrics Driven: Measure and analyze key performance indicators to drive improved performance, accountability, and efficiency in your team's performance.
High Velocity: Implement selling strategies to drive consistency and velocity throughout the sales process in order to maximize revenue driven by the sales team in the eCommerce channel.
Problem Solver: Able to solve complex problems by primarily leveraging your internal network & the systems and tools available to the organization.
Principal Responsibilities
Consistent attainment of sales targets and MBO's.
Develop strategic plan to ensure your team achieves aggressive YoY growth targets across the SMB, Commercial, and Enterprise space.
Ensure customer satisfaction during the pre-sale and post-sale/adoption process by coordinating resources and teams throughout sales cycle
Ability to attract, develop, retain, and promote top talent, while continuing to achieve quarterly sales targets
Leads people management decisions including, but not limited to, talent management, performance management, and corrective action
Daily, direct interaction with customers, with call coaching a primary focus for people development
Expert pipeline builder, leading eComm SDR team to build complex, multi-product, wall-to-wall opportunities, with a focus on maximizing average deal size per transaction across all line sizes
Accurate forecasting: ability to own your own business by creating an accurate quarterly forecast, proactively identifying risks, and driving your business to strong results via both deal-by-deal tracking and mastery of our predictive eCommerce KPIs
Collaborate with peers in sales leadership, as well the Sales/Customer organization (Sales Engineering, Adoption), and across the entire Business Unit (Marketing, Product, Engineering, Support, etc.) in order to drive key cross-functional initiatives
Ability to create eCommerce-specific prospecting and sales strategies that connect to our overall Business Unit Strategy on a Page
Identify and address challenges and opportunities beyond the scope of the current role, contributing positively to the entire eCommerce team and Business Unit
Servant Leader: Create a culture of unselfish, dependable, trustworthy, team-oriented leadership that places the development of your people and the team at the forefront
Knowledge and Skills
3+ years of experience in SaaS sales
1+ years of experience in sales management (preferred)
4-year college degree or equivalent industry experience
Strong analytical, strategic, and critical thinking ability
Understands SaaS technology and industry, customer, and market trends
Leads and implements process improvements beyond scope of your current role
Ability to lead through ambiguity, drive a growth mindset, and deliver difficult messages while emphasizing a positive, future-oriented perspective
Functional Area:
Inside Sales Rep (ISR)
What you're looking for: Everyone is welcome at Citrix. We prioritize diversity, equity, inclusion, and a culture of belonging, and celebrate bringing our courageous, authentic selves to work. We believe this way of working helps us innovate, and it's just one of the reasons why our employees continuously recognize Citrix as a great place to work.
Citrix helps make work more sustainable to benefit the planet, our business, and our communities. For more than 30 years, we have empowered individuals and organizations to work remotely or work from anywhere, reducing commuting emissions and energy consumption in the process.
We are the #1 leader in Virtual Client Computing (VCC) and #2 in the Application Delivery Controller (ADC) space, and we have key partnerships with top cloud providers. We'll give you the tools, learning opportunities, mentorship, and flexibility to achieve your goals. Come see why you belong at Citrix, with our culture supporting purposeful innovation and growth from within.
The Benefits We offer a competitive total rewards package* that includes:
18 weeks of paid parental leave
Health and wellness benefits
Employee assistance program
Retirement benefits
Education assistance
Time off and absence programs
Professional development and mentorship opportunities
Paid volunteer time and charitable matching of employee donations
Employee resource groups
And more!
**Please note that benefits may vary based on location.
Citrix Systems, Inc. is firmly committed to Equal Employment Opportunity (EEO) and to compliance with all federal, state and local laws that prohibit employment discrimination on the basis of age, race, color, gender, sexual orientation, gender identity, ethnicity, national origin, citizenship, religion, genetic carrier status, disability, pregnancy, childbirth or related medical conditions, marital status, protected veteran status and other protected classifications.
Citrix uses applicant information consistent with the Citrix Recruitment Policy Notice at https://www.citrix.com/about/legal/privacy/citrix-recruitment-privacy-notice.html
Citrix welcomes and encourages applications from people with disabilities. Reasonable accommodations are available on request for candidates taking part in all aspects of the selection process. If you are an individual with a disability and require a reasonable accommodation to complete any part of the job application process, please contact us at (877) 924-8749 or email us at ASKHR@citrix.com for assistance.
By applying, you are giving Citrix consent to be considered for future openings of other roles of similar qualifications.