Regulatory Services Manager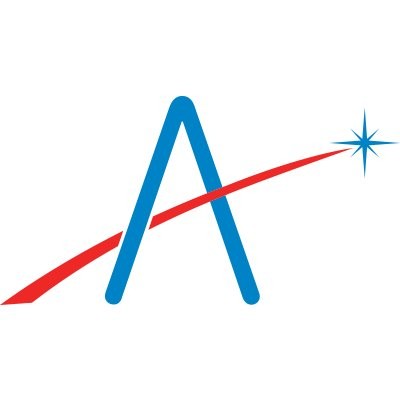 Aledade
Legal
Greenville, NC, USA
Posted on Wednesday, January 18, 2023
Location: Physicians East, PA
Position: Regulatory Services Manager
About us: Physicians East, P.A. is a team of skilled healthcare professionals united to meet the challenge of delivering quality, cost-efficient, comprehensive healthcare to the people of Eastern North Carolina.
Location & commitments: FT/PT/Temp/PRN role based at our Greenville (other) location, Monday-Friday, 8a.m. – 5 p.m. Overtime may be required to ensure patients are taken care, tasks are completed, and calls are returned in a timely manner. Weekend work is rare but can occasionally be necessary.
Supervision Received: Reports to Chief Financial Officer
Supervision Exercised: Manages and oversees the regulatory services department in their daily duties and activities.
Typical Physical Demands: Requires prolonged sitting. Requires frequent bending, stooping, and stretching. Requires eye-hand coordination and manual dexterity. Requires the ability to distinguish letters or symbols. Requires the use of office equipment, such as computers, telephones, or photocopiers. Requires normal vision range and the absence of color-blindness.
Typical Working Conditions: Work is performed in an office environment. Contact with staff and providers.
About the role: The Regulatory Services Manager is an integral part of the Physicians East leadership team and is responsible for the day-to-day operations of the Regulatory Services Department including staff supervision and quality of work performed. Direct responsibility for overseeing the processes related to accurate coding and timely billing. Responsible for directing and coordinating provider documentation education, coder education and training to include risk adjustment code selection, productivity, work assignments, quality reviews and report management for the Auditing education program. Serves as the subject matter expert for regulatory compliance related to regulatory agencies.
Candidate requirements: Requires Bachelor's Degree in Health Information Services, Business Administration, or closely related field of study. Five years or greater experience in healthcare including two to three years of management experience, experience implementing and maintaining coding, audit, and reimbursement programs. Strong analytical and organization skills required. Certification as RHIA, RHIT or CCS-P required. Ability to develop and provide high quality in-service and seminar of coding and coding related topics. In-depth understanding of all state/federal regulations.
Affirmative Action/EEO statement: Physicians East, P.A. is an equal opportunity employer and will not discriminate against any applicant or employee on the basis of age, race, color, ethnicity, religion, creed, sex (including gender, pregnancy, sexual orientation, and gender identity, which includes status as a transgender individual), national origin or ancestry, citizenship, past, current, or prospective service in the uniformed services, genetic information (including family medical history), physical or mental disability, or other legally protected status. Reasonable accommodation will be made for persons with disabilities during the application process and/or at the time of employment. Requests for accommodation should be made to the Human Resources Department as early as possible in the application/employment process. Contact HR Office at 252-413-6368 or email careers@physicianseast.com
Responsibilities:
Manages professional and facility coding services on a daily basis to ensure proper coding. Implements, orders, and oversees distribution of coding and documentation information to appropriate personnel as needed or as required. Initiates request for new CPT/HCPCS code and code pricing for new and/or revised procedures per the official CPT code set and annually updates applicable ICD-10-CM diagnosis codes in the practice PM system.
Implements revisions needed to encounter forms due to additions or deletions of procedures or diagnosis codes, and changes in coding description of services etc. Reviews printed encounter forms for accuracy of coding changes.
Remains current on all coding changes and proposed changes in legislative regulations and payor requirements that affect the reimbursement area.
Manages regulatory services supervisor efforts to hire and train staff, evaluate staff performances and take personnel actions as designated to include changes in job functions and disciplinary action.
Monitors the assigning of work and workflow. Establishes priority for supervisor as needed for onsite and remote coders.
Responsible for identifying and monitoring diagnoses, procedural codes, claim edits and all other pertinent information in the practice management system.
Maintains established coding department policies, procedures, objectives, quality assurance, safety, and environmental controls.
Reviews patients' medical record to ensure coding levels and charting meets standards and regulations.
Completes analysis, charts, and spreadsheets to present to physicians.
Educates physicians and employees on compliance audit findings.
Provides coding and documentation support and education to new providers upon hire and 90 days post-employment.
Provides coding and documentation support and education to all providers by specialty after routine audits or when problems are identified.
Responsible for being up-to-date and knowledgeable of coding and diagnostic procedures, as well as remaining current about federal and state legislative changes that affect outcomes.
Reports all identified compliance audit issues to the compliance committee.
Keeps billing and operational all financial impacted departments up to date with third party payer coding rules and regulation questions.
Capable of performing retro audits on patient's account to ensure documentation supported the level of Evaluation and Management charged and procedures charged.
Enhance professional growth and development by attending educational programs, conferences, and workshops.
Functions as the liaison for external audit requests to include, but not limited to, OIG, CMS, RAC, CERT, HEDIS, and Risk.
Effectively manages the timely response to external audit requests.
Implements changes resulting from internal and external audits, which impact medical record documentation or medical coding.
Coordinates the implementation of coding related changes with other departments to ensure smooth transitions of both operational and information systems.
Responsible for assisting with coding classification changes.
Disclaimer: Please note this job description is not designed to cover or contain a comprehensive listing of activities, duties or responsibilities that are required of the employee for this job. Duties, responsibilities, and activities may change at any time with or without notice.
Please note this position is posted on behalf of our partner practices. This individual will be working at the specific practice that is mentioned in the above details and will not be a direct employee of Aledade, Inc. so will therefore not be eligible for the benefits available to Aledade employees.